8th Annual Golf Outing
Description:
8th Annual
Flourtown Fire Company Golf Outing
Monday, June 5, 2017
(rain or shine)
(please scroll to the bottom of this page to register)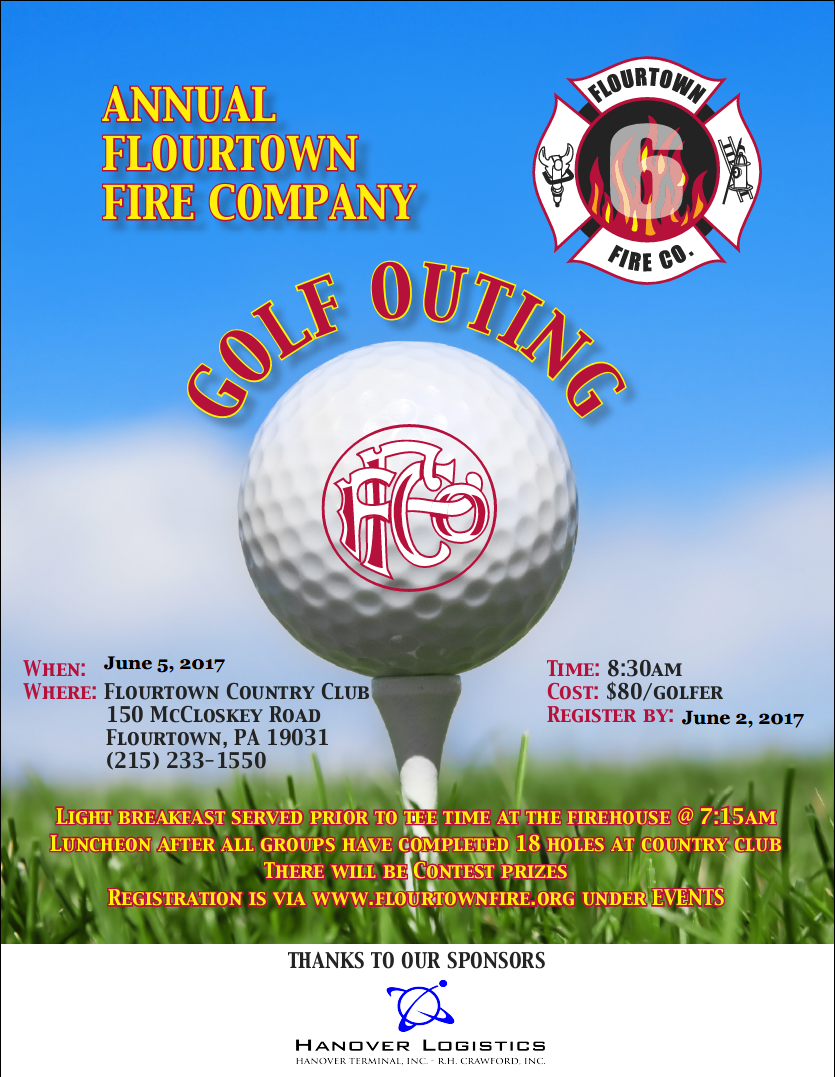 There is plenty of fun to be had, so register now!
The cost is $80 per golfer, which includes your green fee, cart, breakfast, lunch, and beverages!
Payment should be submitted in advance using PayPal, cash, or check made payable to the Flourtown Fire Company.
All questions should be directed to events@flourtownfire.org
Registration is limited to members of Flourtown Fire Company, and our invited guests only.
Event Registration and Ticketing Powered by Event Espresso