A Highlight of the Dedicated Men and Women of Flourtown Fire Company
Profile of Member Greg Fasold
Junior Firefighter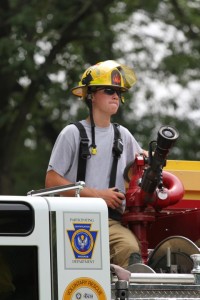 I have been a resident of Springfield Township for 17-years.
I have been a member of Flourtown Fire Company since 2010.
I have held the following positions in the fire company:
Junior Firefighter
Family:
Single
Education:
Springfield Township High School, Class of 2012
Profession:
Hobbies:
Why did you join the FFCo?
Living so close, it caught my interest at a young age.  I wanted to help the community.
My most memorable Flourtown Fire Company event, or fire is…
The Widener Road fire on Easter.
What do you like the most about FFCo?
How has Flourtown Fire Company, and the fire service in general changed since you first joined?
The fire company has helped me become more mature, and has improved my teamwork skills.